About the work
88 Cores
Peggy Weil's installation featured the film 88 Cores, shown for the first time as part of this exhibition. The film takes the viewer down two miles through the Greenland Ice Sheet, in one continuous pan going back more than 110,000 years in time. Still images of the ice core segments were also on display.
The 4.5-hour film stitches together digital scans of 88 one-meter segments of a two-mile long ice core drilled as part of the Greenland Ice Sheet Project (GISP2). Within this ice, compressed layers of ancient snow function much like tree rings, preserving a record of prehistoric climate in one-meter containers at the National Ice Core Lab in Lakewood, Colorado. Ice cores are paleo-thermometers, their frozen data holding evidence of past local, regional and global climate.
88 Cores underscores the critical role ice core science has played in humanity's quest to understand Earth's past—and future—climate. The variation and fragility of the excavated cores echo the vulnerability of polar ice as the earth warms. The pace and scale of the piece is a gesture towards the immense scale and gravity of climate change.
The original score that accompanies the film was composed by Celia Hollander, a Los Angeles based artist working in audio recordings, scores, sound installations, and text. Her piece of music is both cyclical and linear; it is propelled by small, evolving loops and downward sloping glissando drones, but is continuously slowing down at an even rate over the course of 4.5 hours. It is a system of small spinning parts that gradually decelerates and expands over time.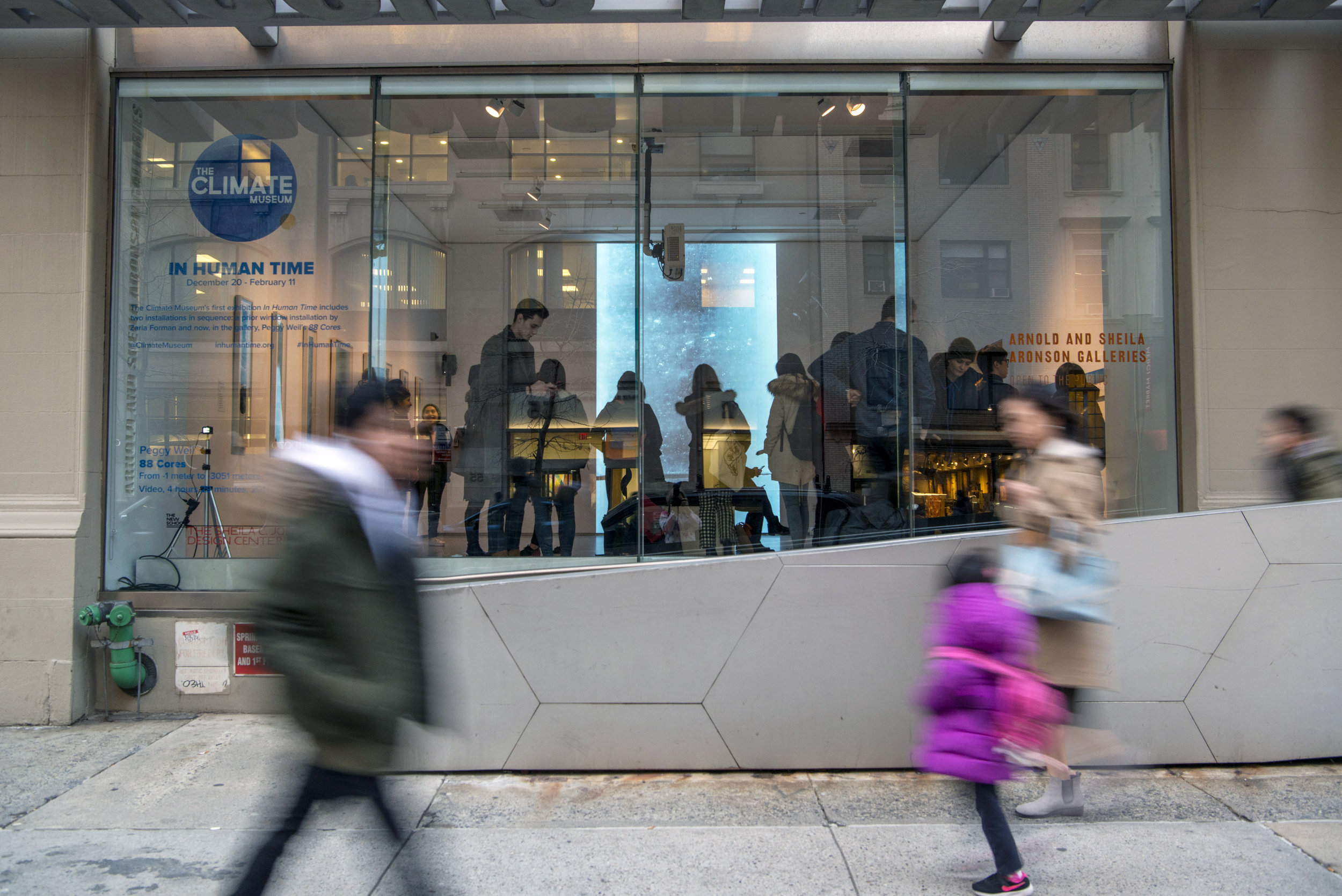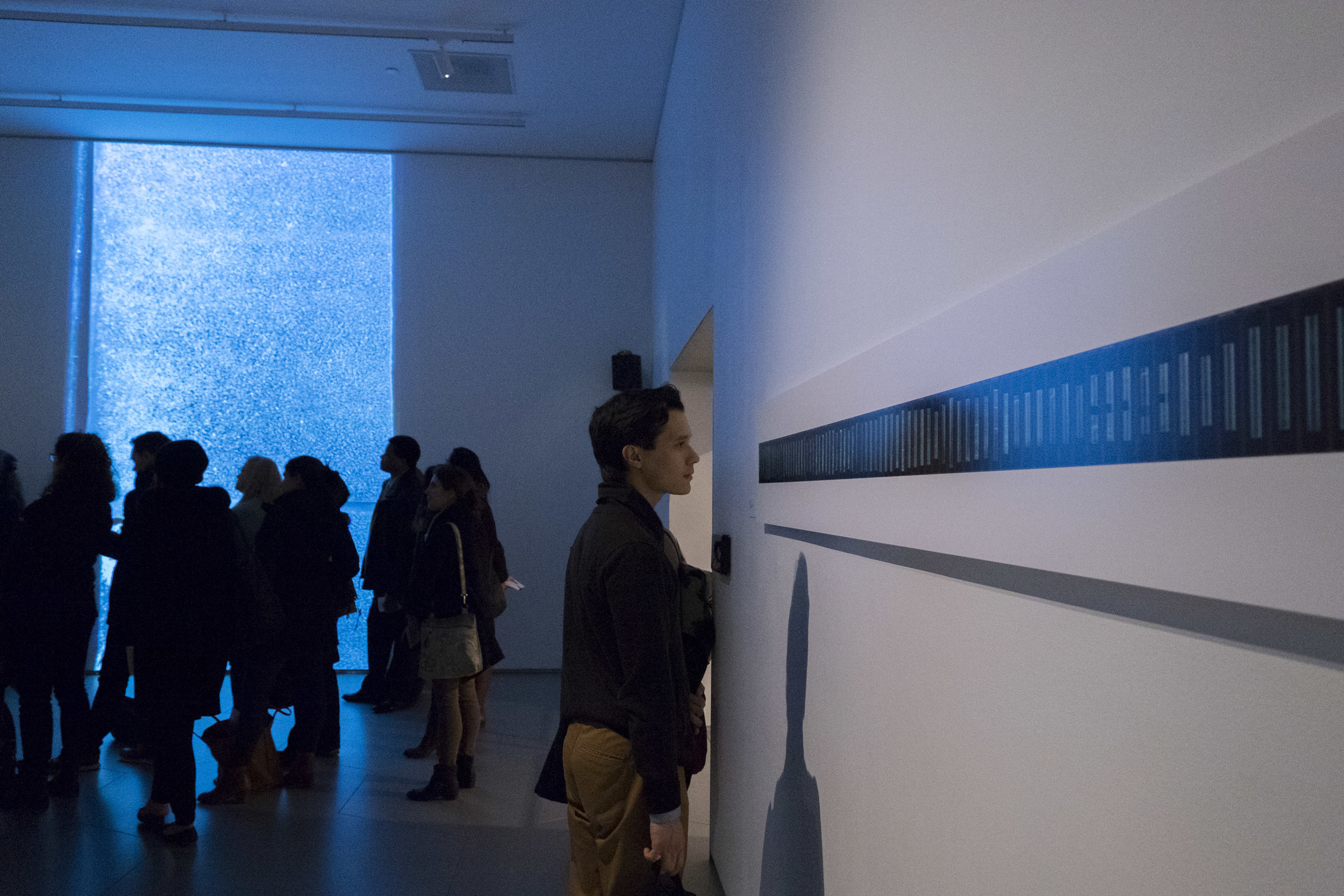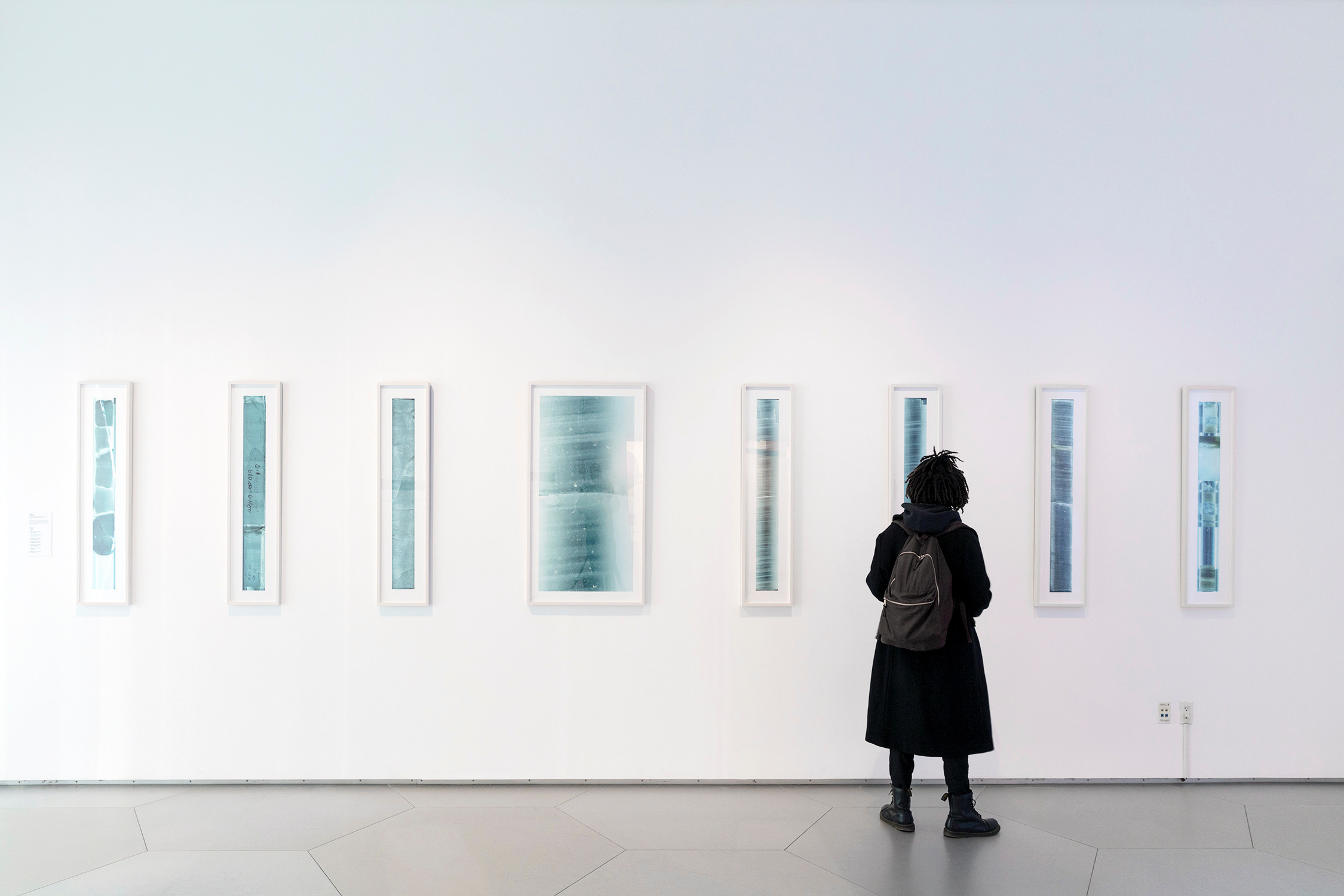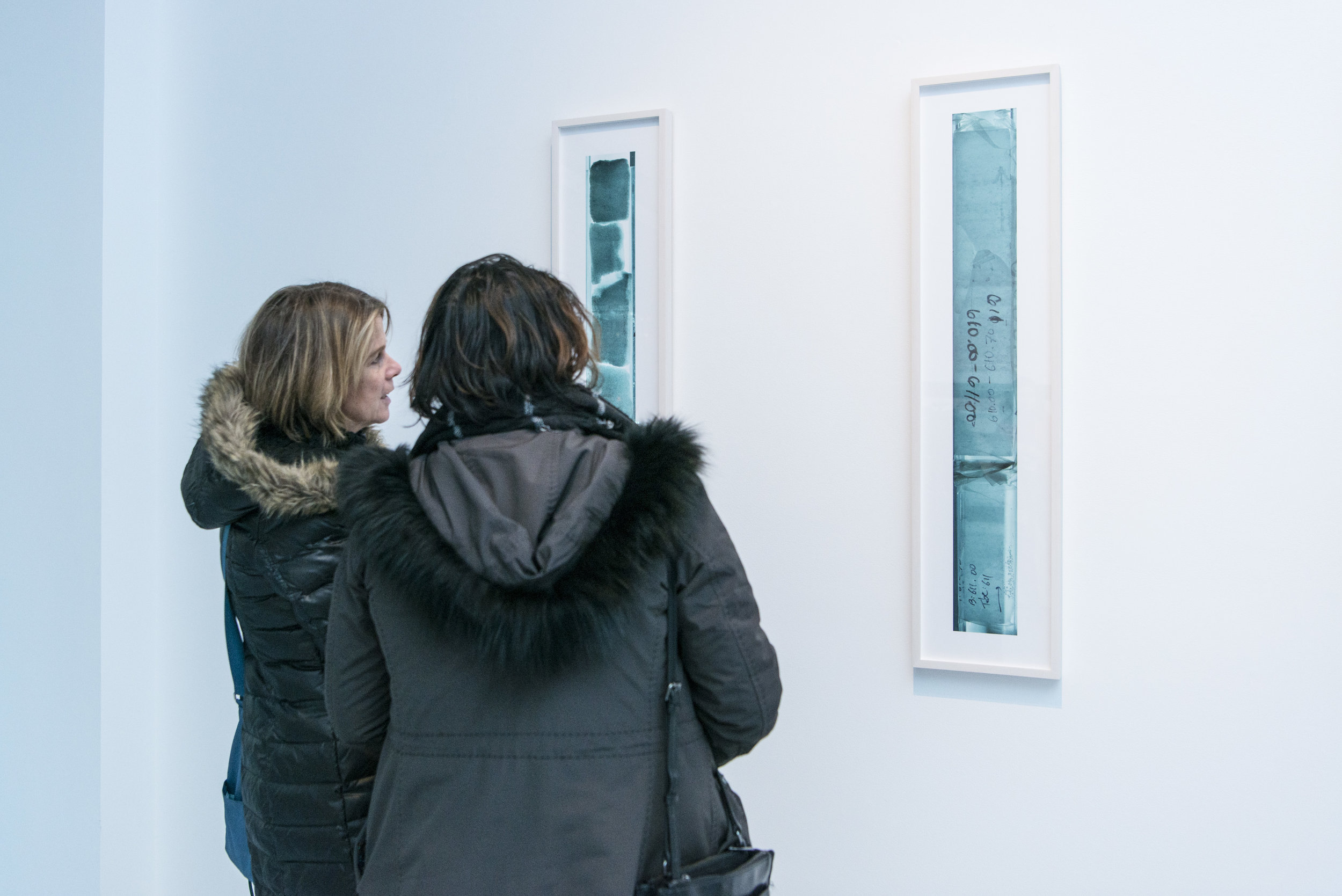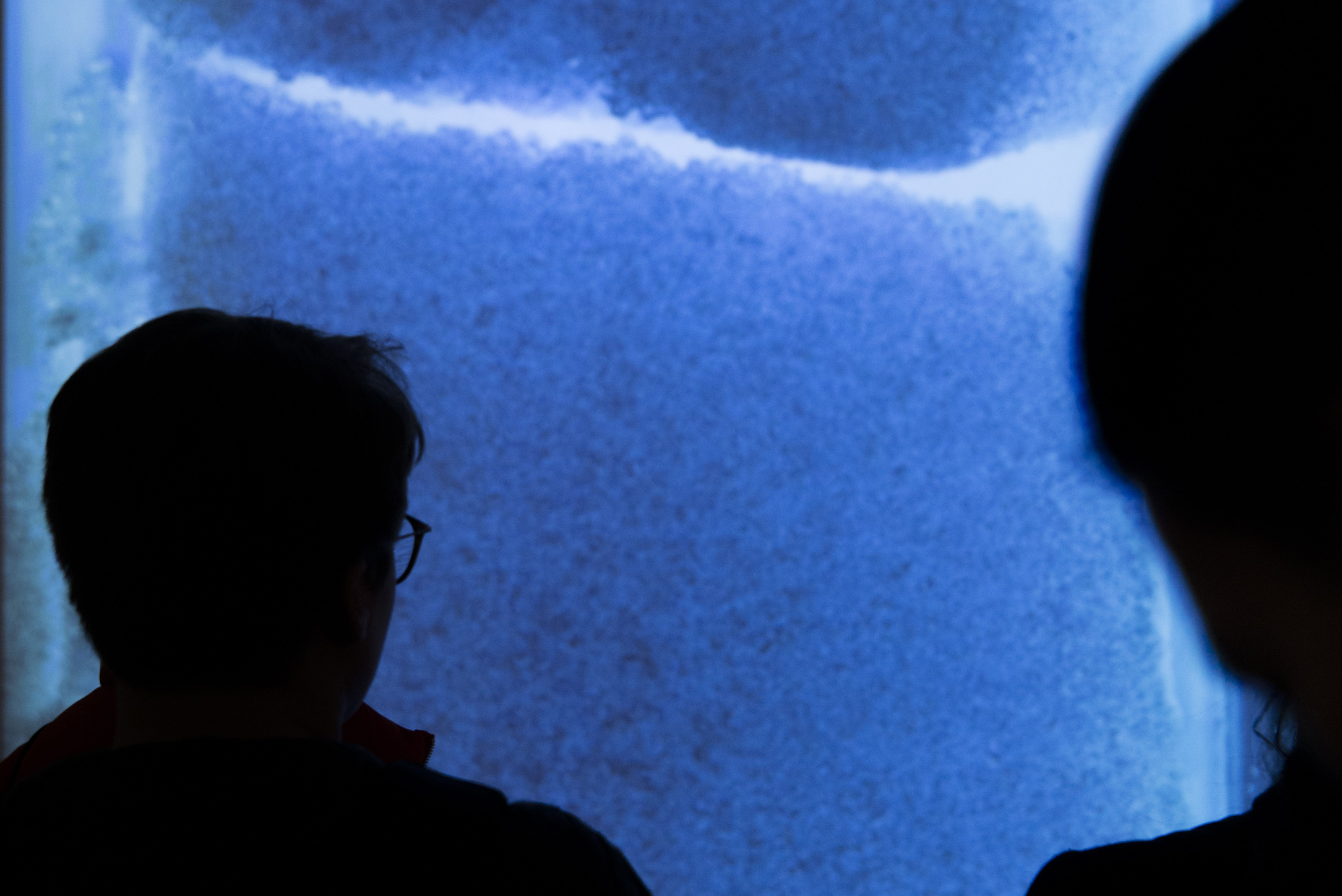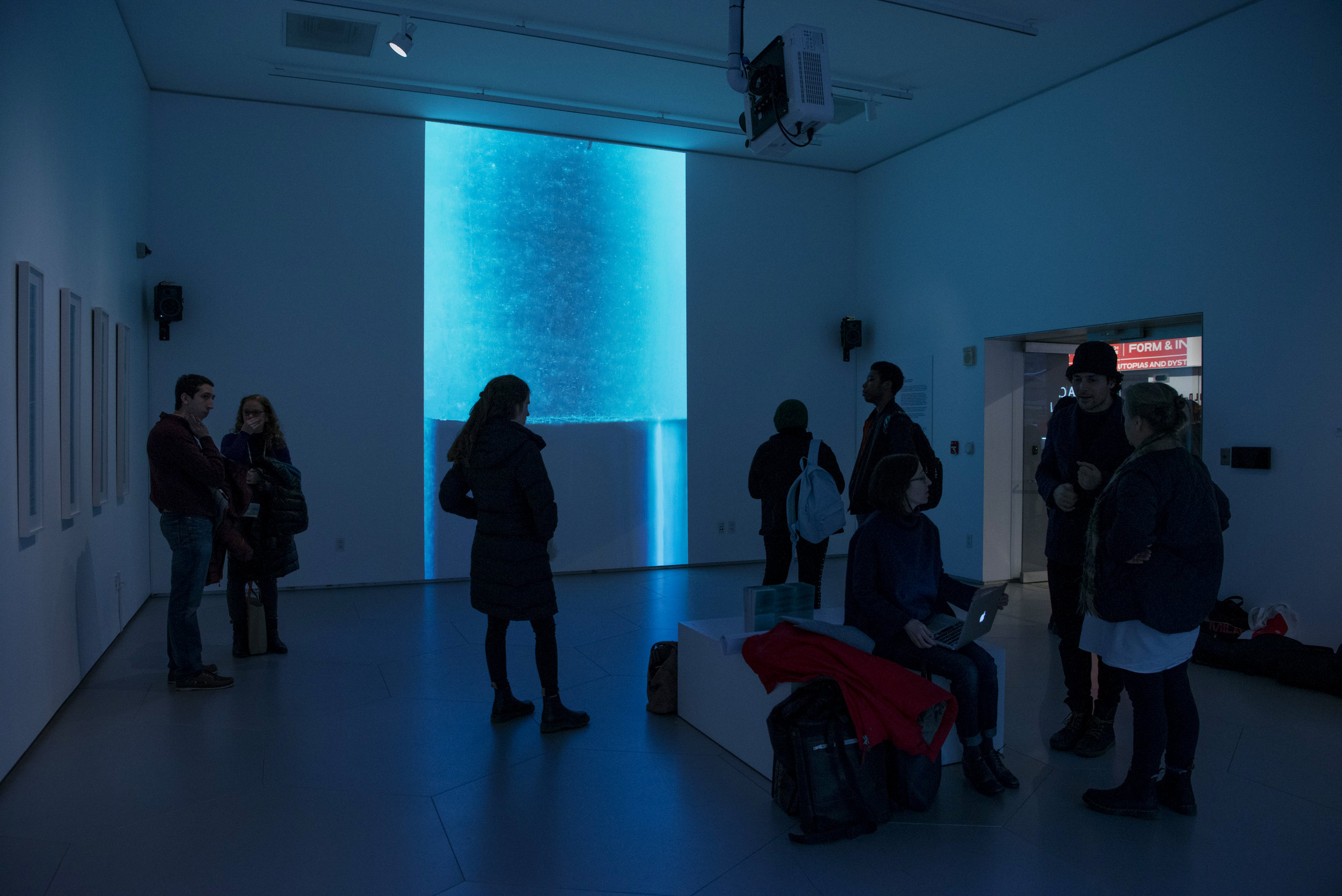 Credit: Arash Fewzee, Sari Goodfriend, and Fiona Lew